Coastal Home Inspections understands that a home is the most significant investment people will make in their lifetime. Whether you're buying or selling a home, it is essential to have a professional home inspection done. Our report will give you peace of mind and the tools you need to negotiate a fair price for your home. We provide professional home inspections in Northwest Florida counties: Escambia, Santa Rosa, Okaloosa, and Walton.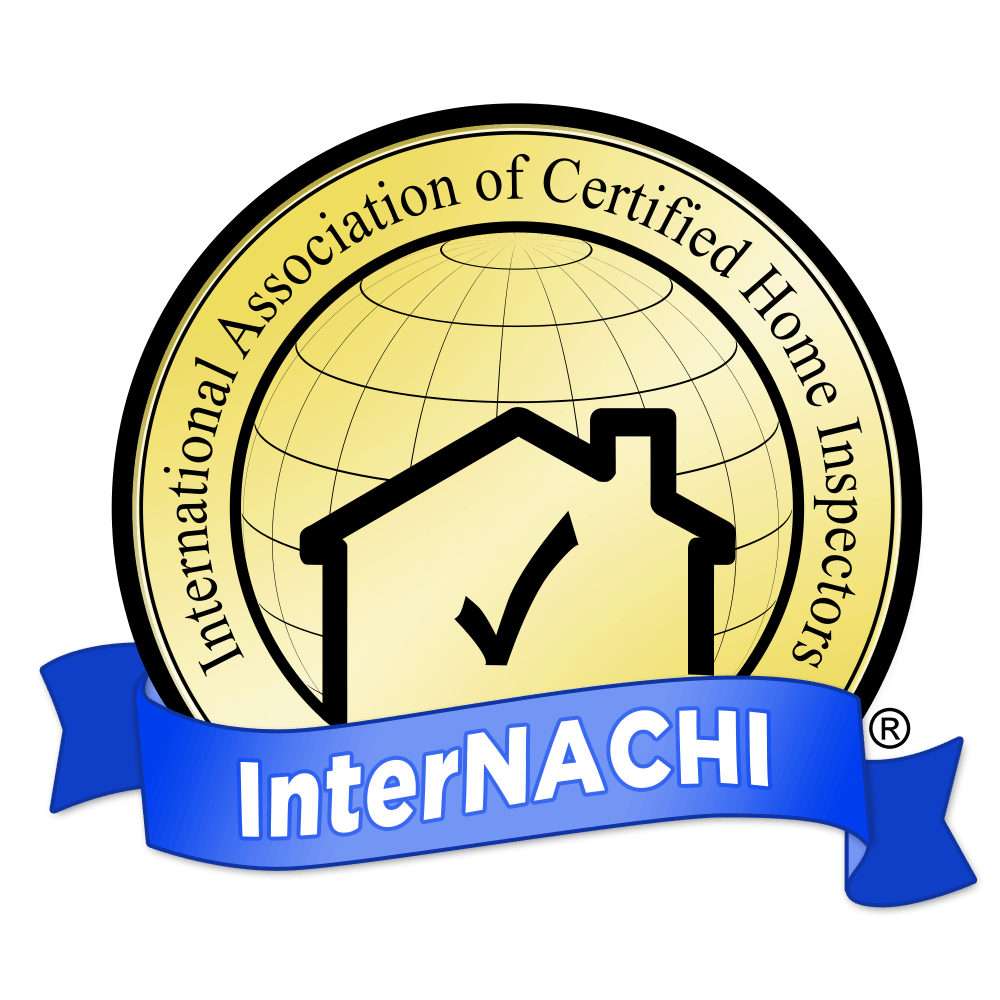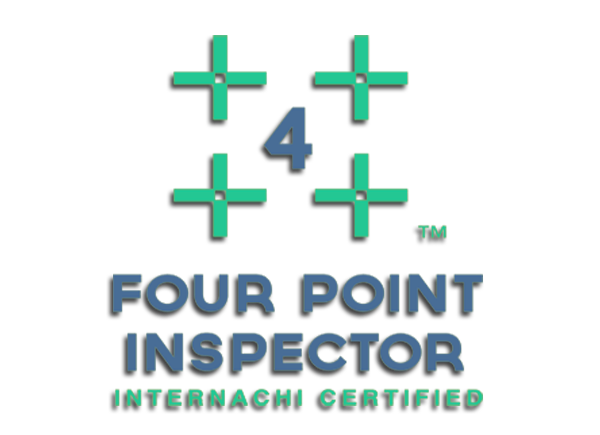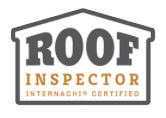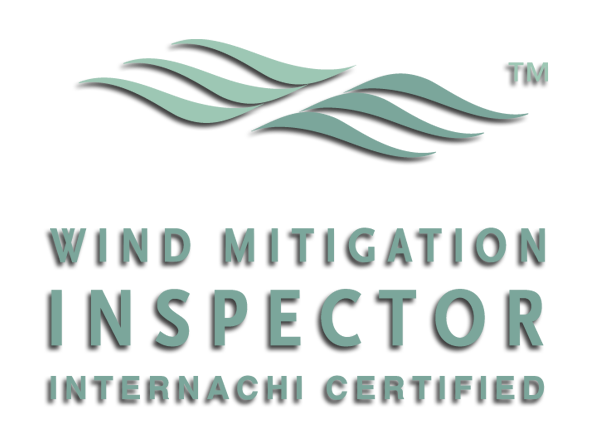 I have a small business in Navarre and I pride myself on excellent customer service. I state that at the outset because I know pretty quickly if I'm working with someone who is a professional or someone who is just trying to make a buck. From my first phone call to my last need Rick was always super responsive. He went above and beyond at every chance. He found things that didn't add up and helped resolve them even when he had already done all that was required. I count my self blessed to have been able to work with such a professional!
Affordable and very personable! Walks you through every step of the inspection and advised professionally. Very stress-free inspection experience. Highly Recommended!
Rick was very helpful with my inspection. He was able to answer all my questions for my inspection. I was able to get my inspection scheduled fast! I highly recommend him if you need an inspection!
Rick was very helpful through the entire process. He went to the home while the drywall was being installed to check proper procedures and installation. He also went on detail through the home and found things that I would normally not look for until it would have been too late. Example, the hot/cold water faucet were reversed and missing gfci outlets in bathrooms. Im pleased with the serviced provided and would hire his services again if needed.
Tracey Ferland
09/03/2023
We were invited to attend the inspection. Rick was so helpful in pointing out items that were very well done, items that need immediate attention, and items that may need attention in the future. We couldn't be happier! We will not hesitate to use Coastal Home Inspections again if we ever purchase another house.
This is our second home inspection by Mr Seevers. He is very professional and responsive. He saved us the first time possibly making a big mistake on the first home we found finding several things we would have ran into after it was too late. The second home we found he was so fast to get it checked out for us. We Highly recommend him with Coastal Home Inspections! ⭐️⭐️⭐️⭐️⭐️
Jeffery Osborne
18/01/2023
Rick has done 2 inspections on my new property. both times he was fast and thorough. I'm so happy my realtor recommended him to me. I'd definitely use him again if needed.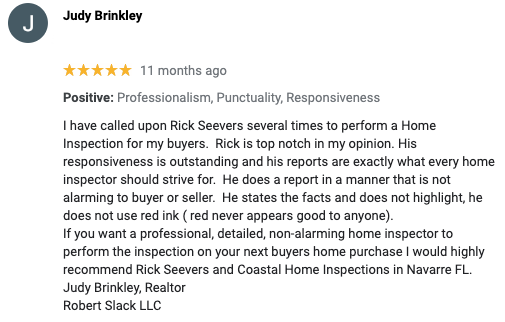 Click here for More Reviews
---
Affiliate Member of the Navarre Board of Realtors (NABOR), and Emerald Coast Association of Realtors (ECAR).